The constant challenge for the KFA,
the leader of the Smart Factory, continues.
Overview
The POP(Point of Production) system is to gather, analyze and inquire all the data which is generated at the production line such as production result, stock, WIP(Work In Process), inventory, quality, equipment operation and trouble in real-time under the production plan and order. The main purpose of the POP is to supply the quick and exact information to production line manager who are busy for complicated filed management.
Function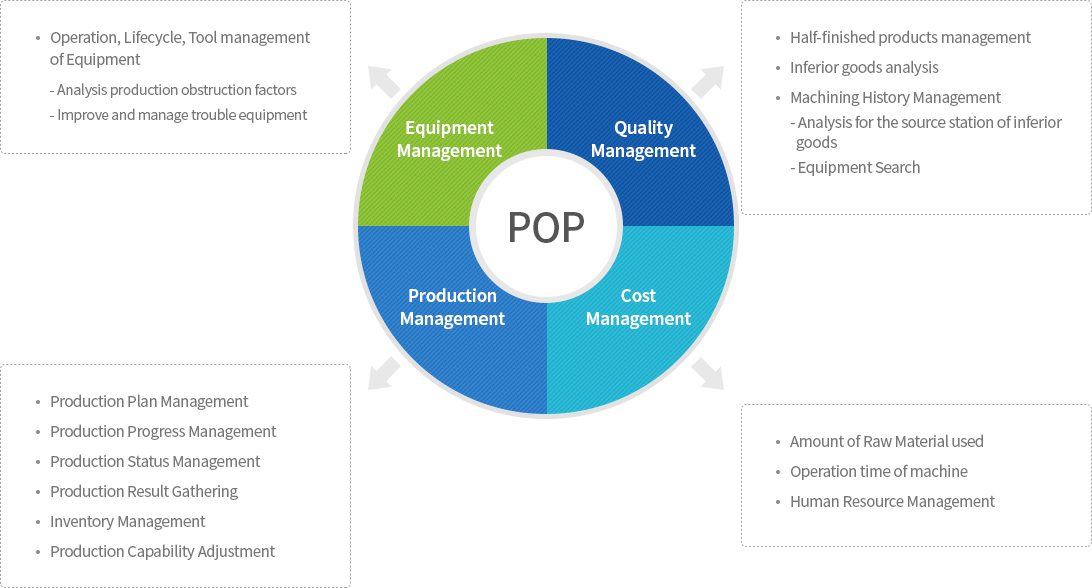 Effectiveness
To know the exact production quantity and status
To calculate the analysis data using real-time field information
To calculate the exact burden of production resources and To enhance the equipment operation rate by automatic production order
Feedback of plan and production by quick supply of the production standard and plan to production line