The constant challenge for the KFA,
the leader of the Smart Factory, continues.
Overview
Configuration
Example
Overview
EMS(Energy Management System) is a system for increasing the energy saving and efficiency through real-time monitoring and analysis in connection with the measurement equipment of each energy source and analysis S/W, etc. with wired/wireless communication network.
Energy-related
data collection
Monitoring &
Analysis
Establish how to
save energy
Effectiveness
Reduce energy costs
Systematic energy management based on accumulation data
Integrated management of multi-site energy due to application of cloud technology
Efficient energy management using energy modeling benchmarking
Supporting goal setting reflecting energy demand forecast
Responding to corporate goal and Emission Trading System
Applied to
Building

Factory

Public

Apartment house
System Configuration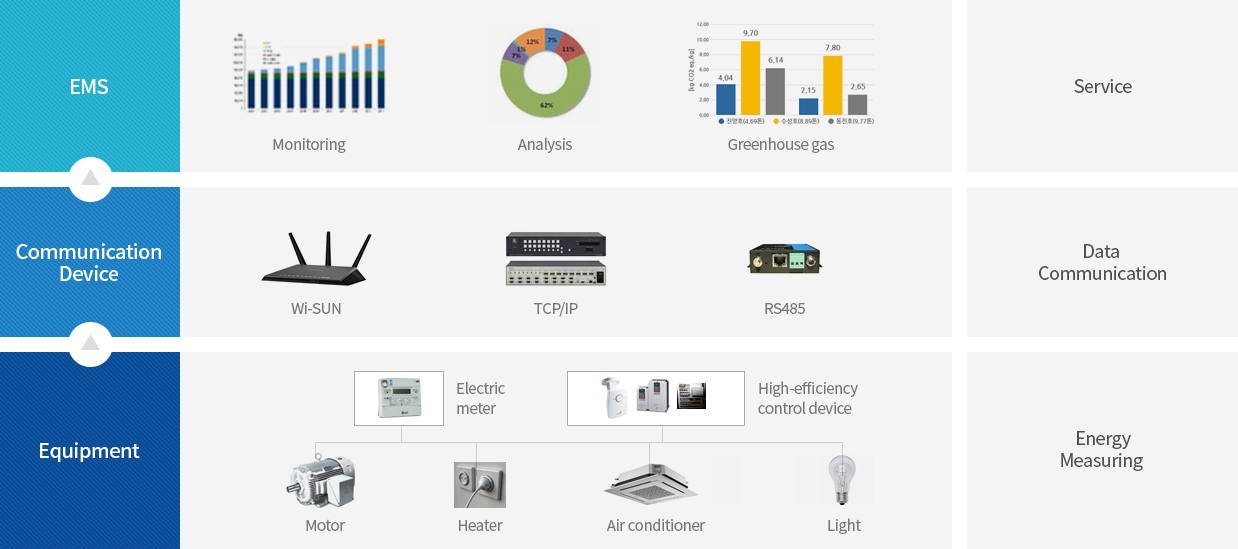 Sample Screen
Energy Dashboard

Compare with energy usage

Electric Peak Monitoring

Smart Phone App