The constant challenge for the KFA,
the leader of the Smart Factory, continues.
Overview
Configuration
Example
Overview
The SPC(Statistic Process Control) system is the integrated quality management system to acquire the process quality by removing the inefficient factors as per the analysis of the inspection data trend and cycle which is gathered from production line in real-time. It realizes the customer satisfaction and strengthen the competitiveness through quick information sharing and enterprise quality control by web based system implementation.
Effectiveness
01

Effective data gathering, store, analysis and management for huge inspection data

02

Indicate the improvement method by grasping the defect of the production process systematically

03

Improve the work efficiency, and the reliability for quality system

04

Decrease the inspection and test cost

05

Customer satisfaction, Strengthen the competitiveness, Cope with the PL(Product Liability) Law
Function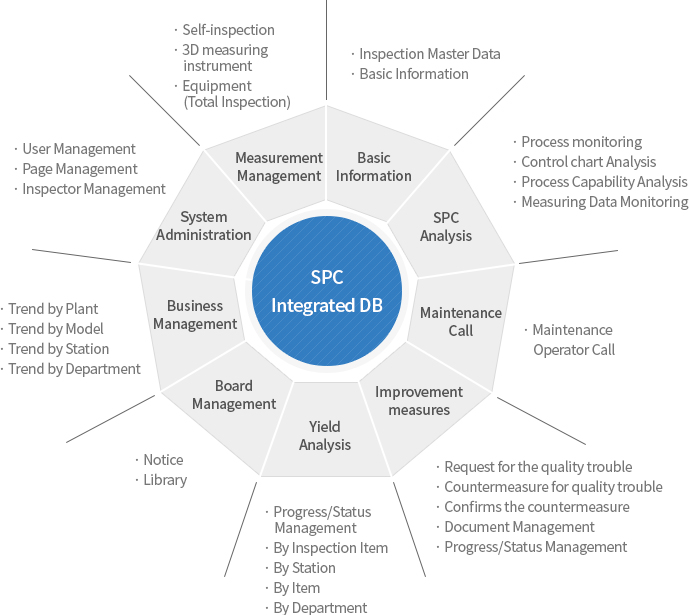 Configuration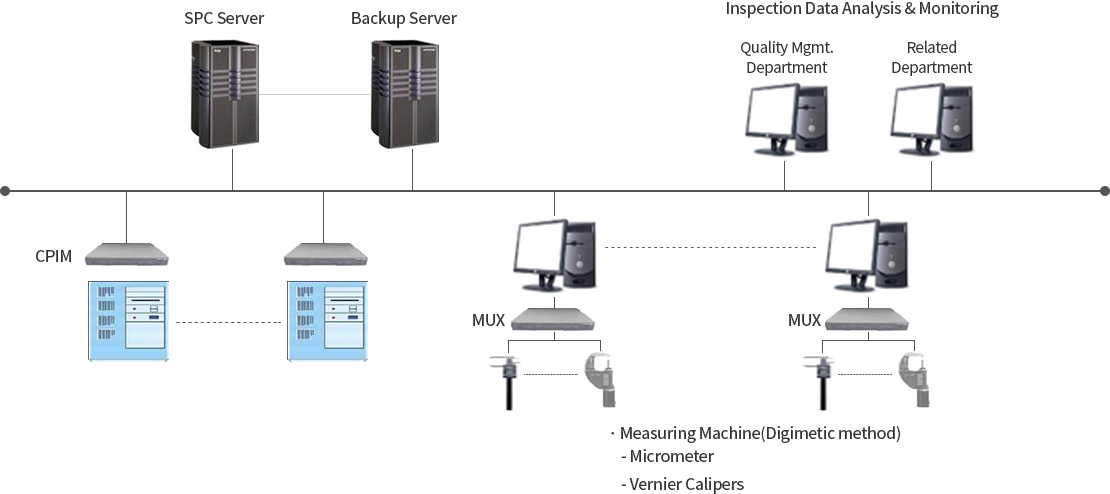 Sample Screen
Basic Information

SPC Analysis

Yield Analysis

Improvement measures

Management Information

System Administration